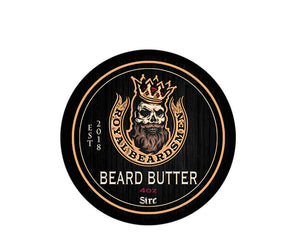 sire beard butter
love the sire beard butter.
would recommend.
Classic
This is a very light subtle smell. Not as strong as the others. Very pleasant. It does last day
Smalls great and makes my beard very soft
Makes my beard very soft and smalls great
Great scent
As with all Royal Beardsmen products, Sire was great! The scent is very pleasurable.
Sire
I ordered the Sire beard oil in the past and decided to try the butter. The butter is amazing. Has the same smell quality as the oil. I also have the whiskey glaze. Both amazing products.
---