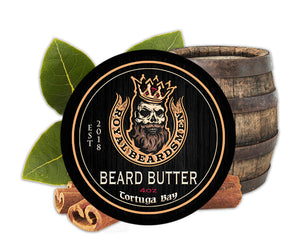 Best beard butter ever !!!
A really small amount is enough to soften my beard, which afterwards is as soft as silk. Great smell and texture! I recommend!
Love this product!
I've tried a few butters and it seems like they are all just coconut oil consistency when cold this is almost more like a mixture of that and a cream. Smells great and feels great!
Butter
This scent is so good. This scent is my #1 favorite from RB. The butter work great on the beard
Cavalier: an outstanding smell
I am in awe of the Cavalier beard butter. The smell combines notes of citrus, vanilla + something more rough (the site says tobacco and bourbon?) +the smell last for hours and leave the beard smooth but disciplined!
Best beard product out there IMO.
Tortuga is one of my go to scents. Would love to see some Sandlewood!
---