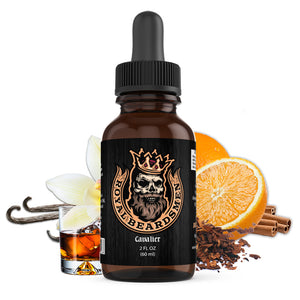 Wonderful carrier blend:)! I was however expecting the scent to be heavier on the bourbon notes. Nevertheless, the cavalier is a nice subtle sweet citrus/cinnamon scent I would recommend as a daily scent.
Familiar and different
The vanilla and cinnamon are familiar scents, but the others included give this oil a smell that is different from anything else I've used. Really enjoy it.
Great scent! High quality as usual
Great scent, love that it has some lasting power. Definitely adding to the arsenal
Love It!
Great oil. Feels good in beard and the scent last all day. Excellent scent.
One of the best scents I've ever tried
This oil is amazing, I had this and the butter in the same scent in my cart, but ended up getting the vanguard butter instead, and honestly I wish I had kept the cavalier butter in the order, love vanguard but this stuff is on another level, the scent is so great, smells like an old fashioned in a beard oil. Hopefully this stuff is still in stock when I get more because I really want this in a butter.
---