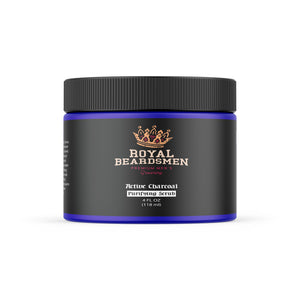 Active Charcoal Scrub
Really liking this product. Leaves my face feeling really smooth, clean and looking brighter.
Love it
The charcoal scrub is great. Skin is so soft after using it
Scrub
Nice grit. It feels like it exfoliates well. I'd recommend.
Exfoliating
The charcoal face scrub is great. It is very gritty and exfoliating which is what I wanted. I wouldn't use it every day, but my skin under my beard can get very flaky and dry. I use this once a week and it clears it right up. I followed up with some beard oil and looked like I was glowing.
Active charcoal scrub
This stuff is great! I mainly bought this to exfoliate before shaving my head. It works great for that! Basically it's great for your face, head, or any other part of your body you want to exfoliate.