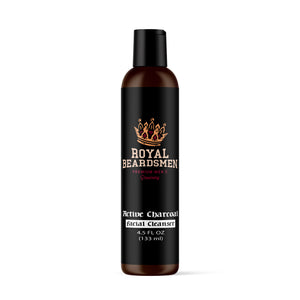 Smells great
The black color mixed with the good smell makes this some good stuff. It gives your face a clean feeling and is a great addition to your nighttime routine. Add some beard butter and you're all set for some pleasant smelling dreams!
Very impressed
First of all, this was included in my order for free, which is so awesome, first time that's happened to me and I've been ordering beard products for years. I was a little nervous to try It because my skin is extremely sensitive and charcoal washes don't usually work very well for me, but this stuff is incredible, it's pretty gentle for a charcoal wash. It's been about 3 days of using it and so far I love it, I haven't had a single breakout or issue with it, I have oily skin and feel like this is perfect for that, my skin feels great after I use it.
Active Charcoal Facial Cleanser
Great product
Have used it 3 times and can tell the difference in my face. I had dry skin around my nose, then used this a couple of times and feels great.
I like it
I tried this and the scrub. I like this for the shower because it's easier to use and I like the scrub for washing my face in the sink. I've been using bar soap for years but this makes my skin look so much better.