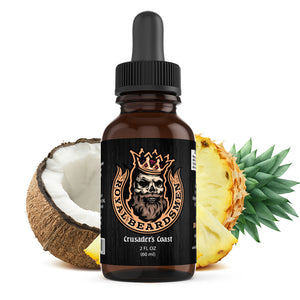 Simple and wonderful
Two scent blend of pineapple and coconut creates a wonderful, summer smell.
Crusaders Coast Beard Oil
Amazing scent, Unbelievable feel in beard. Beard looks incredible and wife loves this scent so much. Highly recommend.
Love this scent
This oil is very good quality, a great in beard feel. The scent is awesome.If you like a coconut scent,you will love this one. My favorite scent in any of my beard products now. And I have three other brands with a coconut scent.
Bearded one
Wow great scent also keeps beard conditioned makes the little lady want to put her bikini on lol
Great stuff
The oil and butter are great with the most amazing sent will be buying more sent's