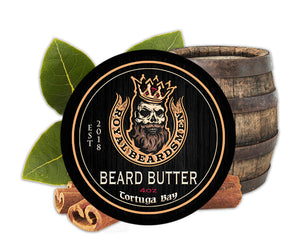 Butter
This scent is so good. This scent is my #1 favorite from RB. The butter work great on the beard
Cavalier: an outstanding smell
I am in awe of the Cavalier beard butter. The smell combines notes of citrus, vanilla + something more rough (the site says tobacco and bourbon?) +the smell last for hours and leave the beard smooth but disciplined!
Best beard product out there IMO.
Tortuga is one of my go to scents. Would love to see some Sandlewood!
Tortuga Bay 4oz Premium Beard Butter
Super beard butter
Great awesome scent works very well