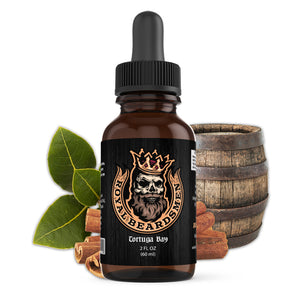 Amazing oil and scent!
I tried the Tortuga bay oil, and Wow amazing scent that's long lasting but not overpowering, and top ingredients treated my beard and skin so good, took away itch and flakes ! I am now a life long customer, thank you Royalbeardsmanfor a high quality product!
Great scents
I really like the new Reign scent. Who doesn't like a coffee scent on their beard. This is my go to company for beard oil and butter.
This oil is amazine
This oil and the scent is amazine. #1 in my list.
Awesome and Amazing!
Stop thinking about it and just try this great company already...your beard will thank me and you will put me on your Christmas list...