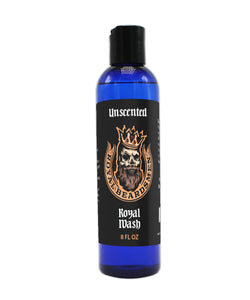 Dave's review
As always, I love the unscented Beard wash and conditioner. It gives me the option of using any scent oil and not worrying about the scent of the wash to interfere.
Seriously...Amazing Wash n Cond and Beard Brush
Used these several times now and its just awesome fantastic stuff...quality ingredients! This company does not mess around: they provide quailty products and all at a fair price, a win-win for everybody. And the black brush I ordered is honestly now my favorite go-to brush, makes a big difference on my beard.
Seriously, thank you very much Royal Beardsmen!