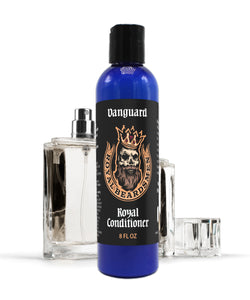 Shipping review
Love these products. Got here pretty quickly as well.
Vanguard!
If you want a Fresh, soft and fluffy beard! Get it. You won't be disappointed! That smell tho! 👌🏽🤙🏽
Vanguard conditioner!
Love the smell, great product, will buy again!
My favorite
My favorite scent now and love how it makes my beard feel soft and my skin isn't dry anymore
Feels amazing
I love this stuff, doesn't feel super heavy while it's in my beard, but does the job extremely well. The scent is perfect, smells great but is subtle, and smells exactly the same as the butter that I got in the same scent, a lot of times with other companies if you get the same scent but in different products there will be small differences but this one is consistent. Probably going to be my go to conditioner from now on.