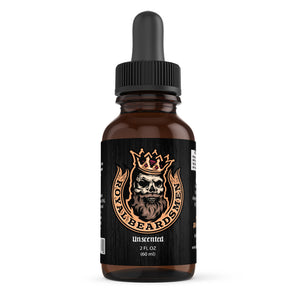 Unscented Premium Beard Oil
Unscented premium Beard oil.
Another great product from this company. I highly recommend you giving them a try.
Unscented Oil
the quality of the Oil is fantastic as always with RB. I use unscented to dilute heavier scents in my rotation and RB gives you more bang for your buck with 2oz bottles!
Dave's Review
I love the unscented beard oil. The new ingredients feel great in beard. I just love Royal Beardsman
Unscented Premium Beard Oil